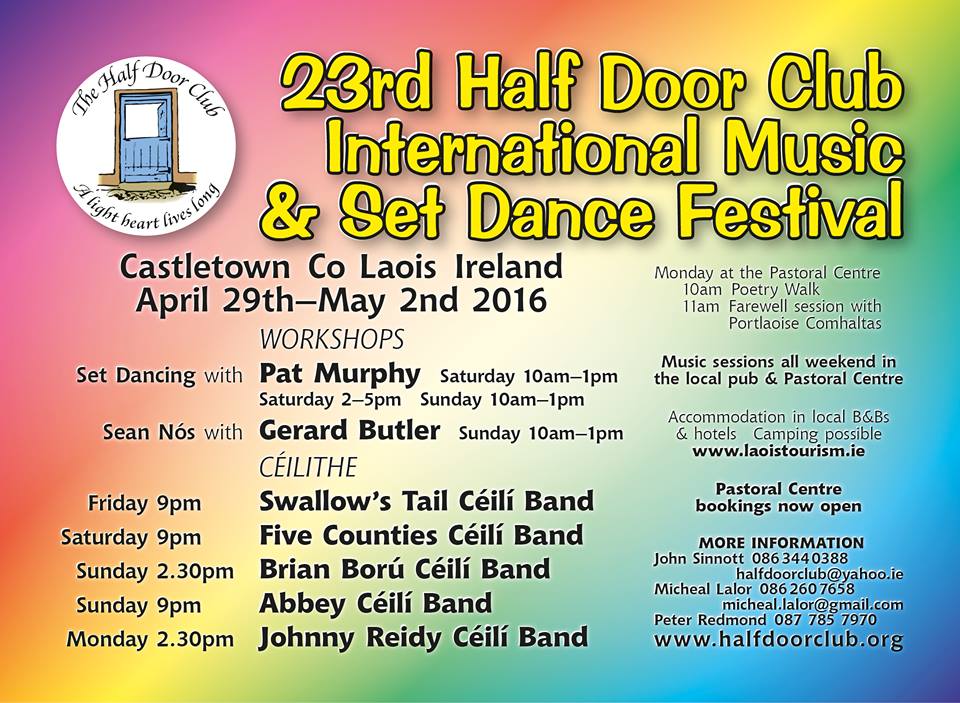 The bands who will be playing :
 – Swallow's Tail
 – Five Counties Ceili Band
 – Brian Ború Ceili Band
 – Abbey Ceili Band
 – Johnny Reidy Ceili Band
Set Dance Workshops with Pat Murphy on Saturday and Sunday mornings and Gerard Butler on Sunday morning.
Poetry Walk and Farewell session with Portlaois Comhaltas on Monday morning.
Pastoral centre is taking bookings after the 1st January.
For any information, contact us
Information on transport and accommodation, look here